The first quarter of 2022 was abuzz with talks about ApeCoin (APE), a cryptocurrency adopted to be the native coin of Bored Ape Yacht Club (BAYC). Many people have been wondering about the question of "is ApeCoin a good investment" or "How reliable is ApeCoin?" In this article, we will try to cover everything you need to know about this new token.
TL;DR
ApeCoin (APE) is an ERC-20 utility and governance token of the APE ecosystem. It empowers the decentralized APE community building at the forefront of Web 3.0.
APE is governed by the ApeCoin DAO and supported by the APE Foundation. With APE, token holders can vote on governance proposals on the DAO and access exclusive features of the APE ecosystem, such as games, events, and services.
Yuga Labs, the creator of the popular Bored Ape Yacht Club (BAYC) NFT collections, has also adopted APE as the primary token for all new products and services.
ApeCoin DAO may not be as decentralized as it claims to be. Still, it is one of the most notable projects in the crypto space.
I. Get to know the Ape Ecosystem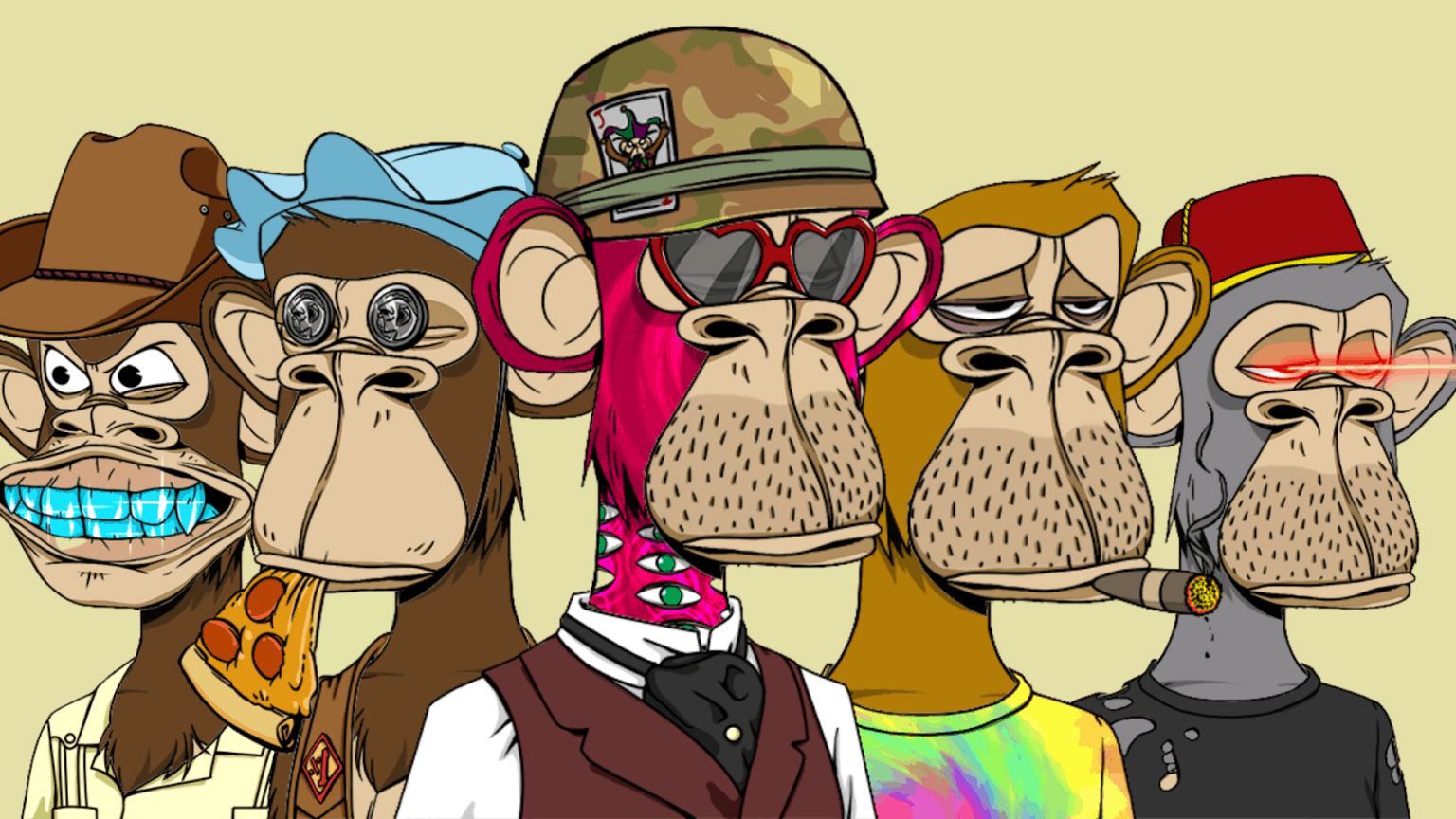 You are probably familiar with the image of apes that seemingly look bored. It is called the Bored Ape Yacht Club, one of the hottest NFT collections right now. Investors worldwide have put their money into these artworks, and the buyers include celebrities like Justin Bieber and Eminem.
As ERC-20 governance and utility token of the APE ecosystem, ApeCoin is administered by a decentralized autonomous organization or DAO. Anyone holding the coin can cast their vote on the relevant governance decisions.
The APE ecosystem is made up of the community holders of ApeCoin, and various products/services using the cryptocurrency collectively.
Yuga Labs, a prominent name in NFTs and digital collectibles, is the creator of the Bored Ape Yacht Club. They will be a community member in the ApeCoin DAO and adopt APE as the primary token across new projects.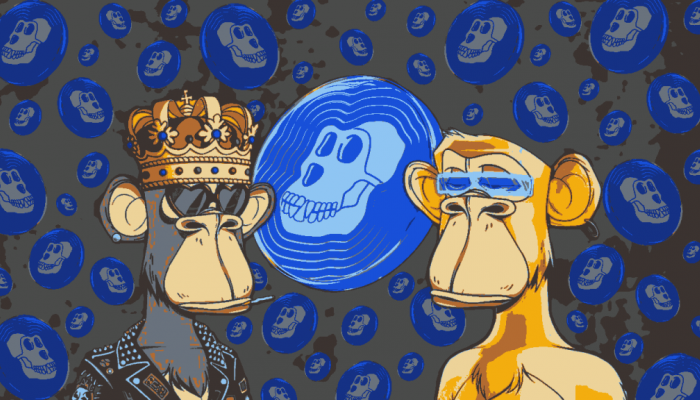 Upon the launch of ApeCoin, holders of Bored Ape Yacht Club and Mutant Ape Yacht Club NFTs were entitled to collectively claim 15% of the ApeCoin supply (150 million tokens of the 1 billion total tokens in supply).
Let's look at the NFT collections related to the APE ecosystem.
Bored Ape Yacht Club (BAYC)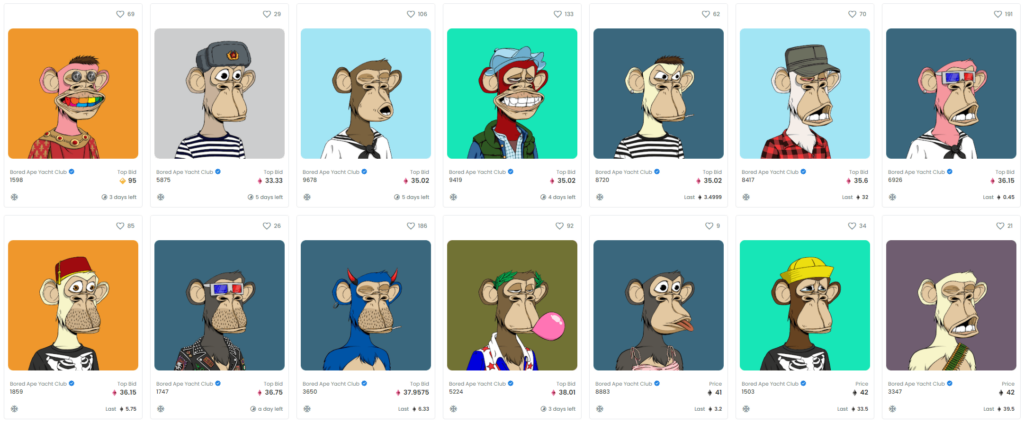 Launched in April 2021, Bored Ape Yacht Club (BAYC) features 10,000 unique Apes on the Ethereum blockchain. Each of these unique digital collectibles features a different look, style, and rarity. The collection showcases algorithmically generated profile pictures of cartoon apes.
Mutant Ape Yacht Club (MAYC)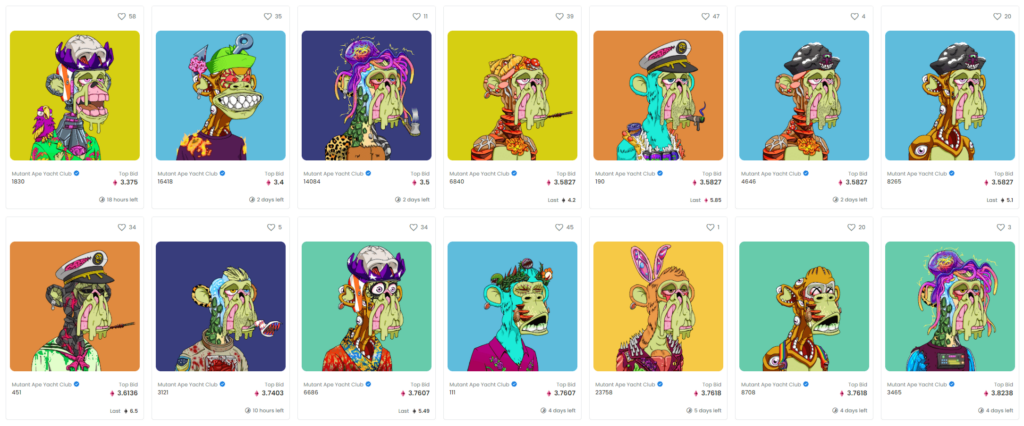 As an NFT basket of up to 20,000 mutated versions of the BAYC Apes, the MAYC helps onboard new members to the Ape community. Original BAYC NFT holders were handed 10,000 mutant serums in three tiers via airdrop to add the rarity of traits.
Bored Ape Kennel Club (BAKC)

Launched at 6:00 pm EST on June 25, 2021, the Bored Ape Kennel Club (BAKC) is an assortment of dog NFTs made available to every single member of the BAYC. Holders of each Bored Ape NFT can adopt a random Club Dog NFT while just paying for gas. BAKC NFTs also have their own rarities.
Otherside Metaverse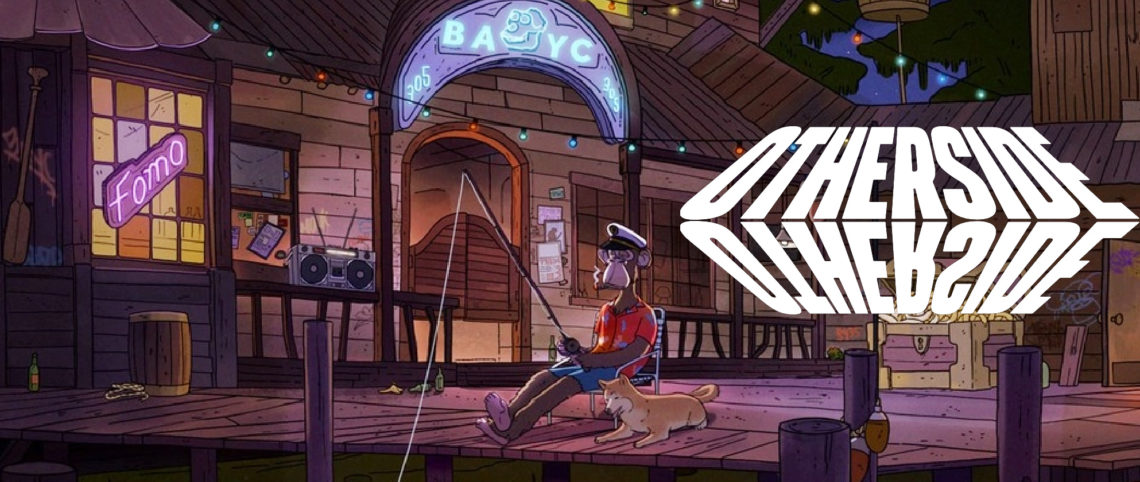 At the end of April 2022, Yuga Labs began minting Otherside metaverse lands. Within 45 minutes, the virtual real estate clocked the value of $100,000 and raised a total of $320 million, making BAYC the NFT garnering the maximum sales.
II. How does APE work?
ApeCoin, referred to as $APE or APE, is the native cryptocurrency in the Bored Ape Yacht Club or BAYC ecosystem. The ApeCoin follows the ERC-20 token standard and serves as a utility and governance token within the Ape ecosystem. As a utility token, it helps purchase goods and services according to your requirements.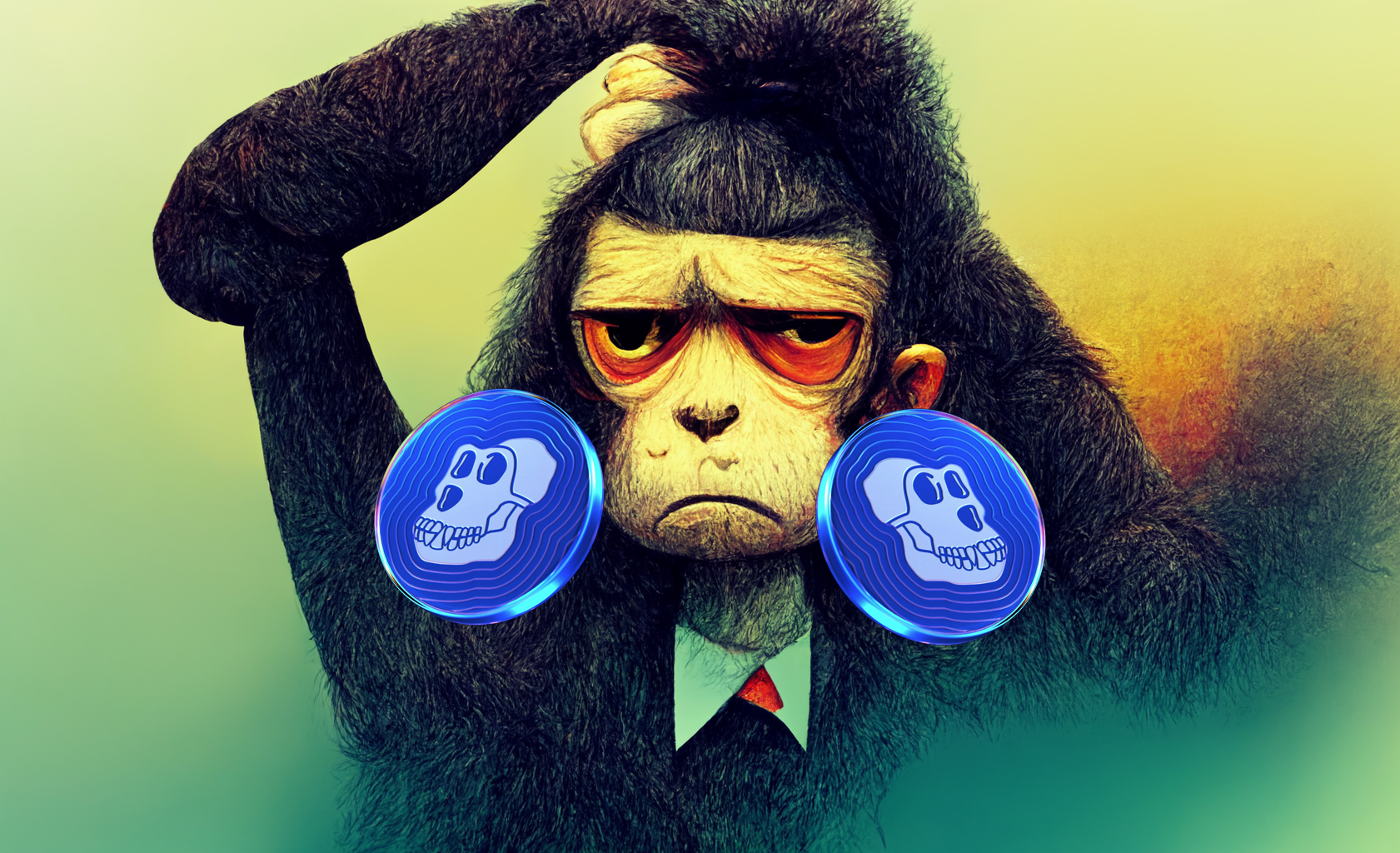 APE was founded to be used within the growing APE ecosystem. It is governed by the ApeCoin DAO and supported by the APE Foundation.
With a total supply of 1 billion tokens, it is controlled and built on by the community. The ApeCoin DAO is a decentralized organization that allows all APE holders to vote on governance decisions related to the token.
ApeCoin DAO is a decentralized autonomous organization (DAO) for all APE token holders to participate in governance decisions. They can decide how to allocate the Ecosystem Fund, make governance rules, select projects, partnerships, etc. After the DAO members vote on the proposals, the APE Foundation will proceed to carry out the community-led governance decisions.
The APE Foundation is the legal steward of the DAO. It facilitates the growth and development of the APE ecosystem fairly and inclusively. At the Foundation, there is a special council called the Board. It is tasked with ensuring that the community's visions are implemented. The Board consists of 5 members from the tech and crypto community. As a decentralized Board, the initial Board members will serve for six months before APE holders vote for new Board members annually.
APE is also a tool for third-party developers to participate in the APE ecosystem. They can incorporate the token into their services, games, and other projects as incentives. For example, APE is adopted as an incentive for players in Benji Bananas, a play-to-earn mobile game developed by Animoca Brands. Benji Bananas offers a Membership Pass ("Benji Pass"), an NFT that will enable its owners to earn special tokens when playing Benji Bananas and allow those tokens to be swapped for ApeCoin.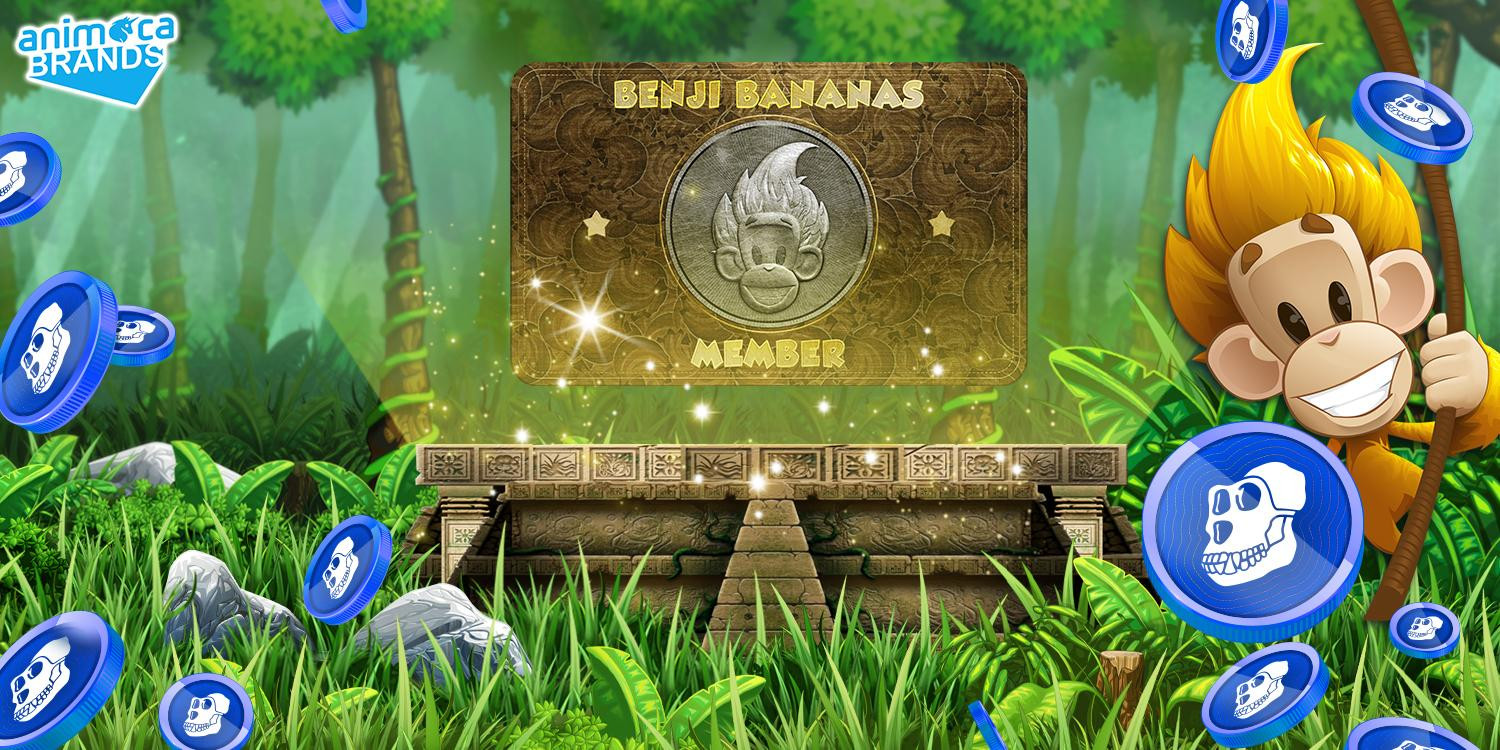 Designed identically to any other Web3 coin, ApeCoin can be used for payments. ApeCoin is technically acceptable by most merchants because it is a pervasive ERC-20 token. The coin is also already in use as NFT rewards, and holders with the BAYC receive free APE that they can immediately cash.
With ApeCoin set to be integrated with the upcoming metaverse Otherside, which could make it a high-in-demand metaverse coin this year. This will make ApeCoin a transaction token on metaverse marketplaces. If the Metaverse incorporates P2E elements, it might also be used for rewarding players.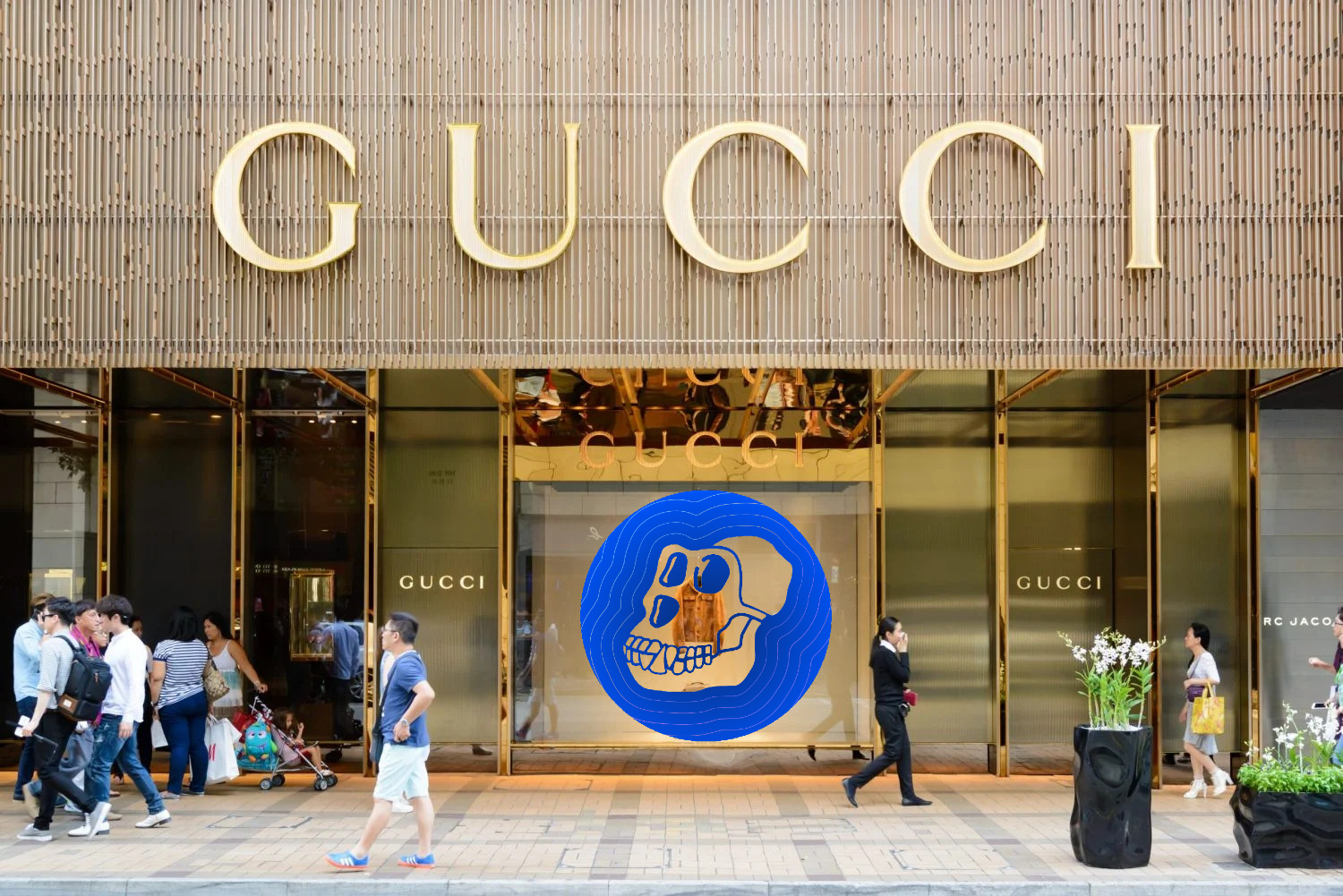 On the Real-world usage side, APE has managed to show that it has real-world utility through the following partnerships:
Time Magazine partnered with Crypto.com to accept cryptocurrency as payment for its Cryptocurrency Digital version. The tokens accepted include BTC, XRP, ETH, DOGE, and soon, ApeCoin, for its digital subscription services.
A luxury residential development known as E11EVEN in Miami, Florida, accepts ApeCoin as payment for its posh units.
Saltwater Brewery, a local microbrewery in Delray Beach, Florida, made headlines: "Pay for your beer with ApeCoin with Saltwater Brewery and get 50% off!"
Italian high-end luxury fashion house Gucci began to accept ApeCoin as payment for in-store purchases in the United States in May this year.
III. APE Token Distribution and Price Action

ApeCoin has a total supply of 1 billion tokens. The contract interface disallows the minting of more tokens, thus instilling a cap. There is also no burning mechanism, so the supply won't go down. The distribution of the available tokens is as follows:
62% of the tokens are allocated to the ApeCoin DAO community. Between it, 15% finds its way to holders of BAYC and MAYC. Holders of BAYC can claim 10,094 APE for each NFT they own, while MAYC holders are entitled to 2,042 APE. The remaining part will be released as a component of the DAO's ecosystem fund.
16% of the tokens will flow to Yuga Labs. A part of this allocation will go toward the primatologist Jane Goodall's charity foundation. 14% of the tokens are for the people who contributed to the launch of the ApeCoin protocol.
8% of the tokens have been set aside for the four founders of Yuga Labs and BAYC. ApeCoin follows the concept of locked tokens to prevent Yuga Labs, the founders of BAYC, and other launch contributors from selling their holdings. ApeCoin allocations to them aren't unlocked for at least 12 months. After this duration, a specific allotment of tokens becomes accessible monthly.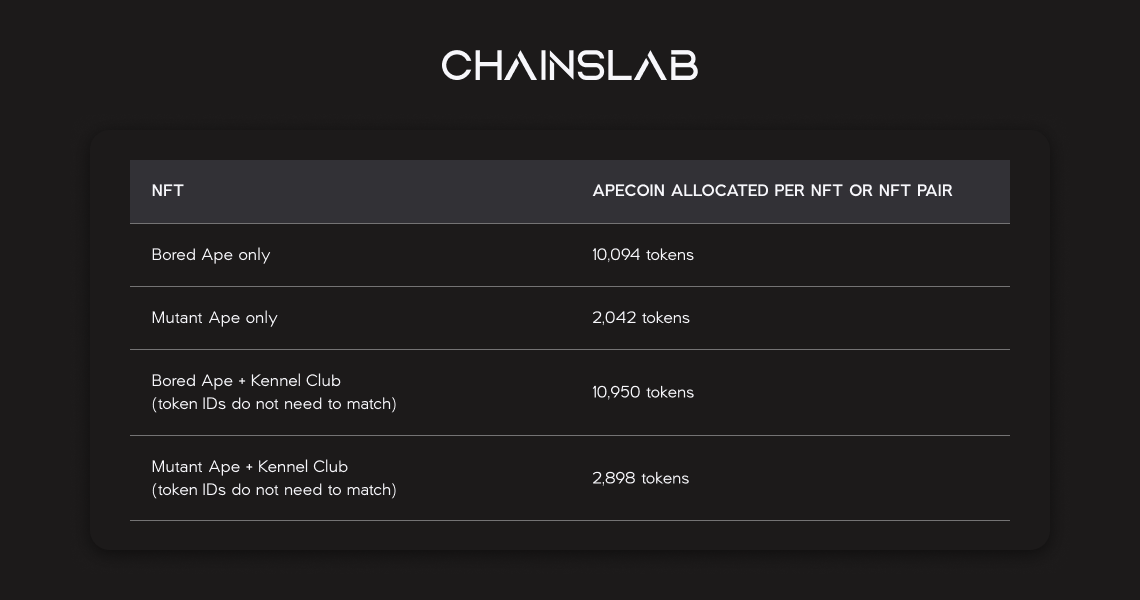 Let's talk about Price Action. Aside from the fixed supply mentioned above, the price action of APE had also sustained the kind of rise and fall common with tokens of a similar nature. Starting with an issue price of $8.64, it peaked at the end of April at $26.70, according to Coingecko. In some exchanges, it even went past $27. Due to current market conditions, it's now trading at around $5.5.
In the Bear Market like so, APE will not likely accomplish its momentum and reach anywhere near the ATH. But as the market begins to pick up, APE might go up a bit faster than ETH since it has a much smaller market cap. It is possible to imagine APE going past its last peak price to scale new heights.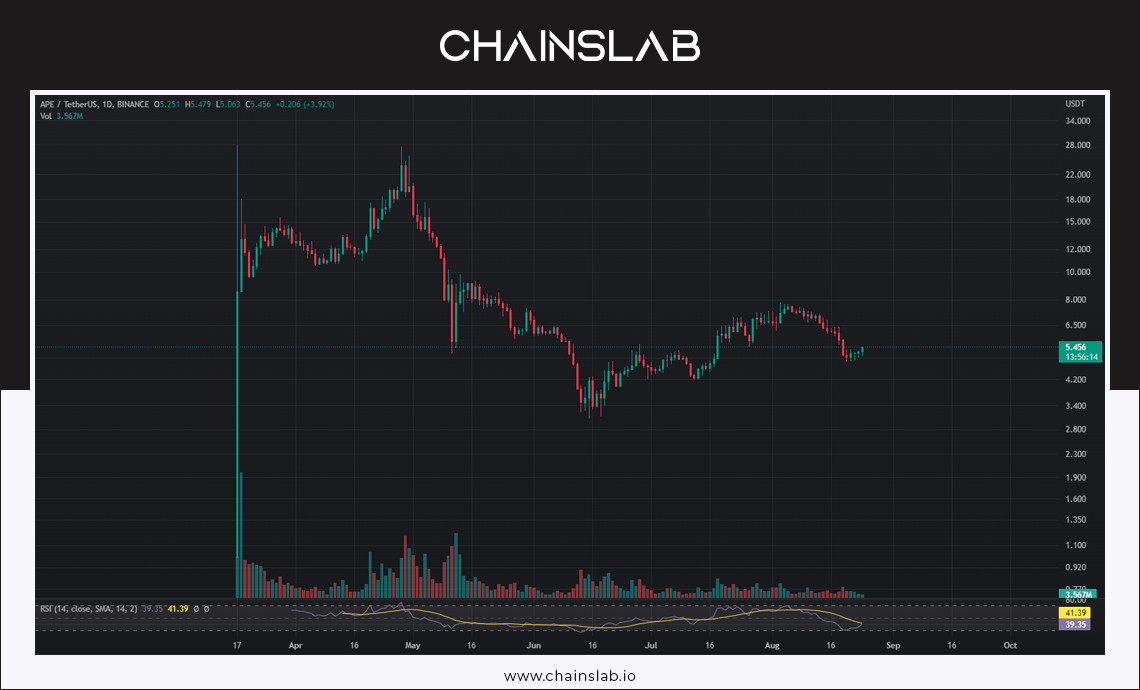 Is ApeCoin a good investment? The fact that ApeCoin has been issued by a dynamic online community like the BAYC has given it streams of takers right from the start. Lovers of arts, culture, gaming, and entertainment are more likely to use this cryptocurrency. Metaverse land sales will also boost the coin.
There are several reasons to purchase ApeCoin, such as using APE as a payment option, NFT rewards, and access to exclusive features in the APE ecosystem. As the APE ecosystem grows, ApeCoin earns more value than realistically expected.
One thing to consider is how APE will be affected if interest in BAYC drops drastically (like recently). As long as the token doesn't tie itself exclusively with BAYC, which doesn't look to be the case, it should survive even if interest in BAYC falls. It would still take a hit just by association but not enough to kill the token. The important thing is for the token to stand out of BAYC/YugaLabs' shadow. If they succeed in doing that, then things will work themselves out.
Talking about that, there's something off about the ApeCoin DAO that you should care about.
IV. ApeCoin DAO might not be decentralized as it said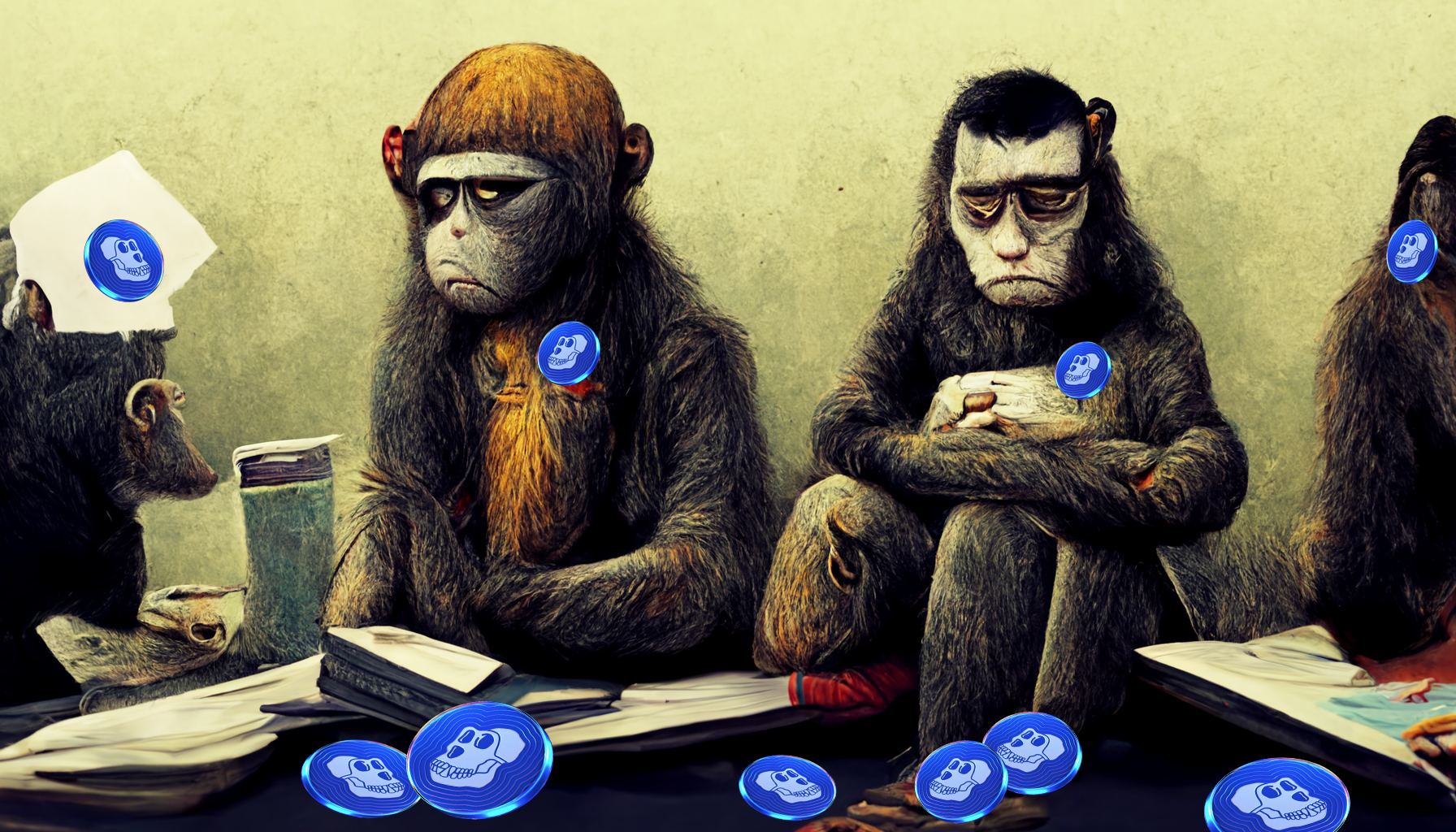 ApeCoin claims that its priority is decentralization. Per their website, "APE is a token made to support what's next, controlled and built on by the community. It will serve as a decentralized protocol layer for community-led initiatives that drive culture forward into the Metaverse." However, a deeper dive into the platform shows that it is not as decentralized as it declares.
The first alarming sign was the free ApeCoin airdrops for BAYC, MAYC, and the like holders. In doing so, it placed governance powers in the hands of the existing influential players. This move signified that the platform was set up to profit those already profiting from the Ape NFTs. Given that Bored Ape NFTs already come at a high price, other investors that couldn't afford the NFTs have been left out of decision-making positions.
Additionally, some feel that this is Yuga Lab's way of retaining power and profits without taking any legal liability. With crypto regulations being a gray area, the company is taking the onus off itself by crediting the DAO as the decision-maker. Given that, it's worth noting that ApeCoin's tokenomics suggest that over 60 percent of the tokens are allotted to their Ecosystem Fund, of which 15 percent have already been airdropped, and the rest is in the treasury. With these predefined allocations, ApeCoin makes it evident that not everybody can profit from the token, especially if you're outside the Bored Ape community.
Besides the seemingly biased token distribution, the platform also experienced a phishing attack within two weeks of its launch. On April 1, 2022, its value plummeted 8 percent as its Discord channel was attacked.
Backed by one of the biggest names in the crypto space, Yuga Labs, one can expect the APE token to garner the same amount of attention and, possibly, revenue. However, its distribution strategies might result in power resting in the hands of the few. It might urge people to question the concept of "decentralization", foundational to the blockchain space, and where crypto is headed.
V. Closing thought
If you are a swing trader, sure, just ape in. As long as your trading system goes the right way, you will get profit from APE.
If you are HODLer, I will not recommend APE. The coin is naturally associated with NFT-related volatility, which you need to be careful about. And also because it is not as decentralized as it declares.
Still, ApeCoin DAO and the APE token have courted their share of controversy since their launch. As the APE ecosystem grows, ApeCoin earns more value than can be realistically expected. And when NFTs (especially BAYC) are still storming the crypto arena, ApeCoin will still have a spot on many investor watchlists.